KUDLA 21

KUDLA 1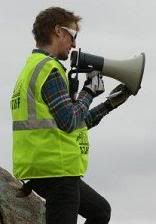 Posts: 1808
Registered: Jan 2007
Posted February 29th, 2012 07:19 PM IP
---
Alright boys and girls! We have a new section for the USDR Website called RACER BLOG

I will be posting 1 (maybe 2) BLOGS per event from RACERS.

If you want to be featured you MUST post the blog in this thread, have good grammar and spelling, provide a photo or two and have a great story to tell!

Round 1 blog - Marc Lanciaux

http://usdr.myshopify.com/blogs/rider-blog

HAPPY WRITING!
---
USDR EVENT COORDINATOR

EREK KUDLA

2 TIME USDR OPEN CHAMPION

3 BROS KTM, FLEXX CO., GPR, DIRT DIGITS, MOOSE RACING, DIRT TRICKS, BULLET PROOF DESIGNS, ENDURO ENGINEERING