KUDLA 21

KUDLA 1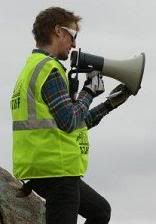 Posts: 1808
Registered: Jan 2007
Posted July 12th, 2011 07:52 PM IP
---
Its official! After working out the details over the summer break I will be coming on as the Event Coordinator for the remainder of the 2011 Season and into the future! I will be working side by side with Dave and Lou to make USDR the premier Desert Racing Series on the West Coast!


So Get ready for ROUND 3 of the 2011 USDR Season September 24th staging out of Charlie's Place!!!

There will be a few changes to the series to get excited about!

just as a taste instead of lap based we will be introducing a Time Based scramble format.

- Race 1 - 1 hour +1 lap
- Race 2 - 2 hour +1 lap

We will be starting to use Moto-Tally for online registration, sign-ups and instant event scoring/point standings!

There are MANY more new things in store for the Future of USDR so make sure to stay tuned!!!




---
USDR EVENT COORDINATOR

EREK KUDLA

2 TIME USDR OPEN CHAMPION

3 BROS KTM, FLEXX CO., GPR, DIRT DIGITS, MOOSE RACING, DIRT TRICKS, BULLET PROOF DESIGNS, ENDURO ENGINEERING